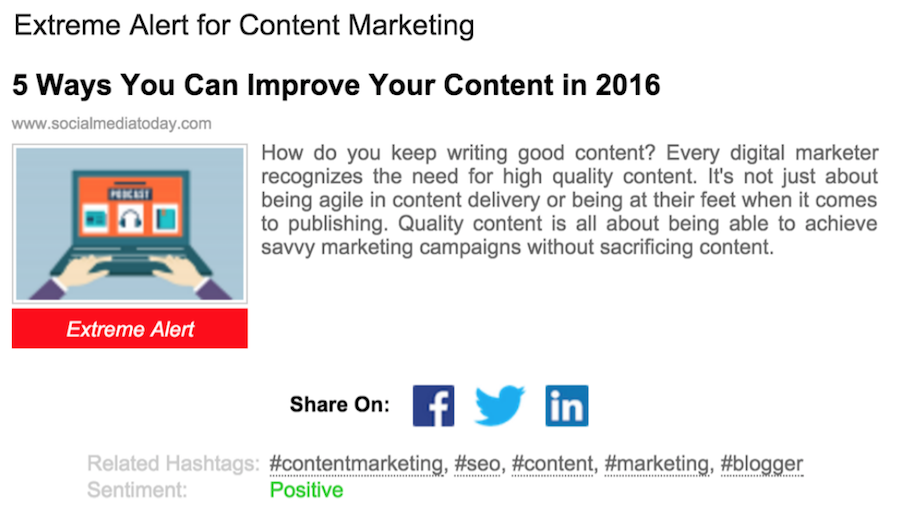 Alerts
Create customized Alerts for any keyword, topic or hashtag
Get instant email updates of emerging trends with high viral potential
Gain advantage with real-time trend detection notifications
Use TrendSpottr Alerts to:
Increase your competitive advantage. Get ahead of the curve with instant notification of emerging news and trends
Monitor your brand and reputation. Receive real-time updates of relevant product, market and industry trends
Improve your social engagement and performance. Discover and share the most engaging and viral real-time content
View our FAQ for more information about TrendSpottr Alerts.