About Us
TrendSpottr is a predictive trend intelligence platform used by global brands, marketers and digital and PR agencies. TrendSpottr predicts emerging trends, viral content and key influencers for any topic in real-time. Our technology and products detect accelerating trends with high viral potential and market impact from Twitter and other data sources hours or days before they have become "popular" and reached mainstream awareness.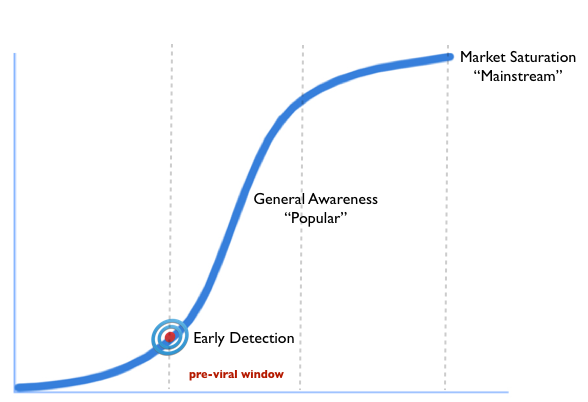 Leading companies such as Marketwired, Edelman, Ogilvy, Dynamic Signal, Deloitte, State Farm and Ipsos use TrendSpottr to optimize the performance of their content marketing, crisis management, media planning, influencer marketing, market research and employee advocacy initiatives.
TrendSpottr has partnered with some of the world's leading social marketing platforms, including Salesforce, HootSuite and Sprinklr to transform social media noise into actionable early signals.
TrendSpottr launched at the prestigious DEMO Conference, was selected by ComputerWorld as one of the Top 20 Tech Products and was featured in The New York Times.
Find out more about us and our ability to predict emerging trends from the social web by trying out our products: TrendSpottr and Signal.